Elysium Rune Library
Welcome to the Elysium Rune Library! Do you need to get to a town, shop, dungeon, spawn area, or even a treasure map location? No room to store the hundreds and hundreds of runes you'd need to get to all those places? Come to the Elysium Rune Library!
The Knights of Sosaria are proud to offer the public one of the most complete rune libraries on the Trammel facit of the Atlantic Shard. We thank all those who helped in the formation of the library, but most especially we thank Goodman, who generously shared many runes with us.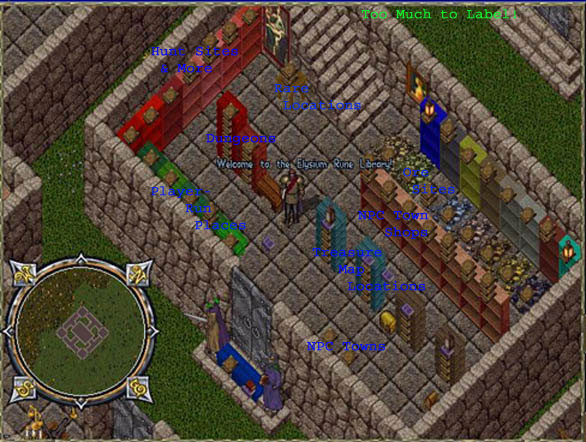 The Elysium Rune Library is located in Trammel, on an open plain north of City of Trinsic. It's on the main floor of the KOS castle that also houses the Drunken Dragon Tavern. Come visit soon.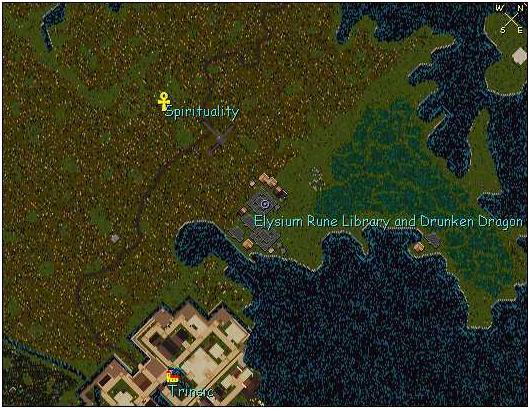 {menu}